Japan in Anime und Filmen
---
Akiba's Trip: The Animation アキバズトリップ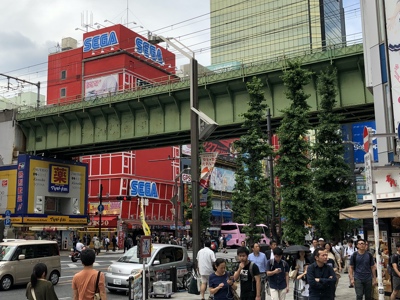 Brücke der Soba Line in Akihabara
Die grüne Brücke der Soba Line ist bei einem Besuch in Akihabara fast nicht zu übersehen. Sie kreuzt die Chuo-Dori, die Hauptstraße im Stadtteil. Die Brücke ist, unter anderem, im Opening des Anime zu sehen.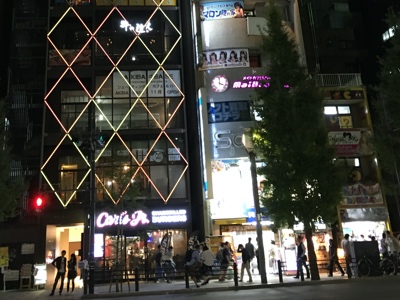 Ebenfalls an der Chuo-Dori liegt ein Gebäude mit einer auffälligen Beleuchtung, welche ebenfalls oft im Anime gezeigt wird. Im Erdgeschoss befindet sich das Restaurant Carl's Jr.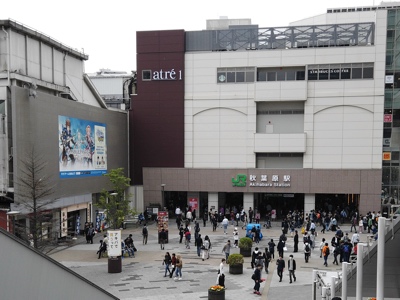 Akihabara Station - Electric Town Exit
Der Ausgang Electric Town der Akihabara Station ist ebenfalls oft ein Ort der Handlung. Im Anime sind die anliegenden Geschäfte allerdings immer geschlossen. Vermutlich, um sie schneller zeichnen zu können.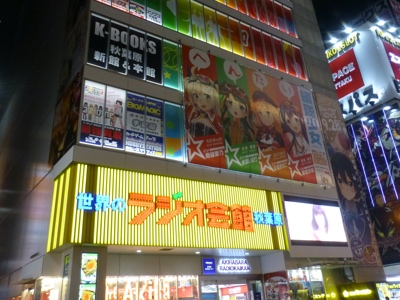 Akihabara Radio Kaikan 秋葉原ラジオ会館
Ein Großteil der Handlung spielt in den oberen Stockwerken, und auf dem Dach, des Radio Kaikan in Akihabara. In der Serie kollidiert eine Zeitmaschine mit der Fassade. Leider gibt es in Akihabara nicht mehr das Gebäude, das in der Serie zu sehen war. Das ursprüngliche Radio Kaikan Gebäude wurde 2011 abgerissen und durch einen Neubau, der 2014 eröffnet wurde, ersetzt.
Doctor-X: Surgeon Michiko Daimon ドクターX〜外科医・大門未知子〜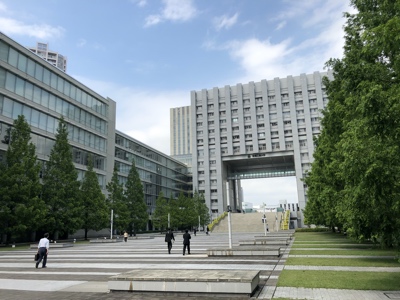 Shibaura Institute of Technology Toyosu Campus
In der ersten Staffel von Doctor-X übernimmt das Shibaura Institute of Technology die Rolle einen Krankenhauses. Das Gebäude ist in fast jeder Episode der Staffel mehrfach zu sehen und trägt dort den Namen Teito III University Hospital.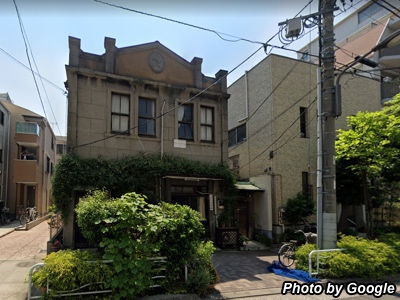 Das Haus von Michiko Daimon und Akira Kanbara
Die Ärztin Michiko Daimon (dargestellt von Ryoko Yonekura) lebt zusammen mit ihrem Agenten/Manager Akira Kanbara (dargestellt von Ittoku Kishibe) in einem altem Haus in Tokio.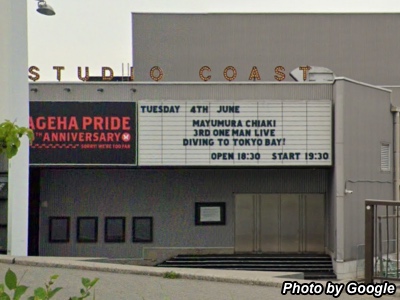 Eine Episode der Serie beginnt im Club Studio Coast. Der Namenszug auf dem Dach wird bei Dunkelheit beleuchtet.
K-On! The Movie 映画けいおん! Eiga Keion!
The Troubadour - London Club & Restaurant
Seit 1954 ist The Troubadour eine der besten Adressen für gute Musik in London. Led Zeppelin, Bob Dylan, Sammy Davis Jr., Jimi Hendrix und viele andere bekannte Künstler haben dort gespielt und noch immer gibt es im Troubadour regelmäßig Livemusik. So ist es wenig verwunderlich, dass auch die Mädchen von K-On bei ihrem Besuch in London dort einkehren. Obwohl The Troubadour im Film nur kurz zu sehen ist, sind sich die Betreiber dieser Ehre durchaus bewußt. In einem der Schaufenster hängt eine Bild der K-ON Mädchen.