In this video I will show you Celia Cumani Aintree. She is one of the pretty girls from the game/manga/anime »Walkure Romanze«. I know the Japanese people love to use german words in names and song lyrics but I can assure you there are no valkyrie in this anime. And there is only a little bit of romance.Still this Celia figure is a special kind of girl since you can remove her bikini. Underneath you will find all the curves an anime lover will dream of. The figure was made by the Japanese company Q-SIX.

Watch Video
Watch Video on Bitchute
In this video I will show you Emma Frost from the Kotobukiya ARTFX+ series. I made a video of the same figure before but this is the special edition white version. It was a little bit hard to find since it is limited to only 2000 pieces.
Watch Video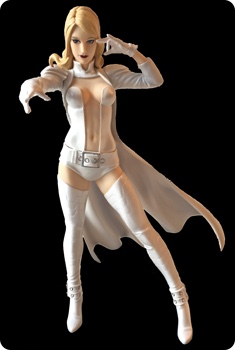 Am ersten Wochenende im Dezember ging die german Comic Con in Dortmund in die zweite Runde.

On the first weekend of December, the German Comic Con went to the second round in Dortmund.
Watch Video
Bericht lesen / Read Review