On Monday, November 21, 2016 Jean-Michel Jarre came back to germany for another concert of his current tour.This time he played in Münster. The french musician performed many new tracks from his Electronica project and some of his all time hits.
Once again he played »Oxygene 17«.from his
his forthcoming album »Oxygene 3«.
Equinoxe 4 / Glory live @ Halle Münsterland on YouTube
The Time Machine live @ Halle Münsterland on YouTube
Brick England live @ Halle Münsterland on YouTube
Oxygene 17 live @ Halle Münsterland on YouTube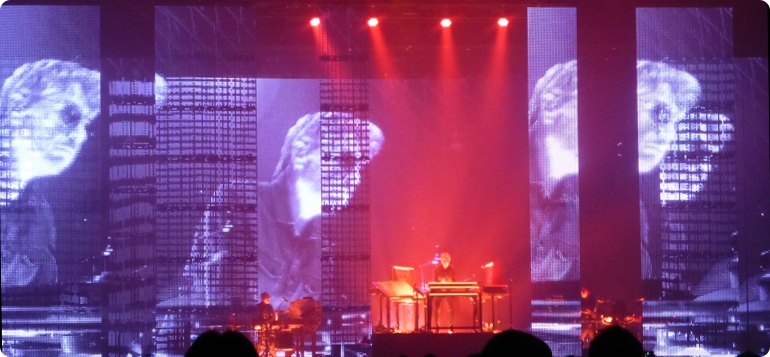 Setlist
The Heart of Noise, Part 1
The Heart of Noise, Part 2
Automatic, Part 2
Oxygène 2
Circus
Web Spinner
Exit
Equinoxe 7
Conquistador
Oxygene 8
Zero Gravity (Above & Beyond Remix)
Souvenir de Chine
Immortals
Brick England
The Architect
Oxygene 4
Equinoxe 4 / Glory
Glory
The Time Machine

Encore:
Oxygene 17
Stardust