On Saturday, October 22. 2016 the french Godfather of electronic music came to Düsseldorf as part of his latest tour. Jarre played many of the new tracks from his Electronica project and some of his all time hits. As a surprise for the audience he also played a new track from his forthcoming album »Oxygene 3« called »Oxygene 17«.
The Time Machine - Live @ ISS Dome on youtube
Stardust - Live @ ISS Dome on youtube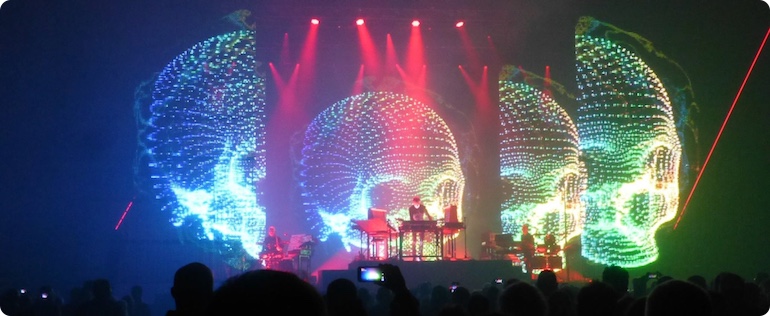 Setlist
The Heart of Noise, Part 1
The Heart of Noise, Part 2
Automatic, Part 2
Oxygène 2
Circus
Web Spinner
Exit
Equinoxe 7
Conquistador
Oxygene 8
Zero Gravity (Above & Beyond Remix)
Souvenir de Chine
Immortals
Brick England
The Architect
Oxygene 4
Equinoxe 4 / Glory
Glory
The Time Machine

Encore:
Oxygene 17
Stardust



Back home from Japan. I tried hard to squeeze as much Tokyo as possible in this first video.
Watch Video
Here are some things you will see
Skytree

Asakusa and Sensō-ji Temple

Shibuya Crossing and Tower Records

Budokan

Nezu Shrine

Kappabashi Street (Kitchen Town)

Akihabara
In this video I will show you another figure from the Movie Masterpiece Series by Hot Toys.
It is Pepper Potts from the movies Iron Man 3. In the Iron Man movies this character is portrayed by Gwyneth Paltrow.
This figure comes with an additional Iron Man arm, realistic hair and a very realistic face.
Pepper is no Superhero but she is a great addition to the Masterpiece Line.
Watch Video